Back
Bilpin Resort Wedding Catering
Last Saturday Vinnie, Alyne and Bruno did a quick travel to Bilpin Resort, one of the venues that we love to visit for so many reasons, to make another Delicious Brazilian Barbecue for a Special Wedding!
The day was beautiful as always!! We always like to do events in Bilpin, the area is stunning, lots of green around and fresh air from the forest.
After arriving we start the set up of the tables to let everything ready and beautifully decorated for the guests, the salon was shinning with some special lights as we can see below in the picture: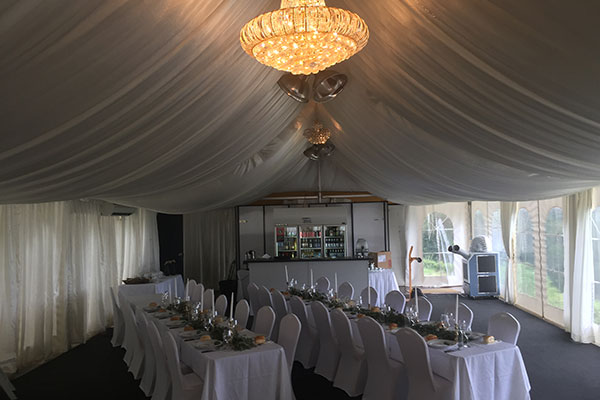 Check it out the video:
While guests are taking photos, socialising and having something to drink our waiters st the canapes service.
Our canapés are served roaming around on platters before main meal to all guests. Check some of the delicious options that we offered to the guests:
This is one of the stars of Brazilian cuisine: The delicious Chicken Tulips, a Brazilian classic filled with tender chicken encased in a savoury dough.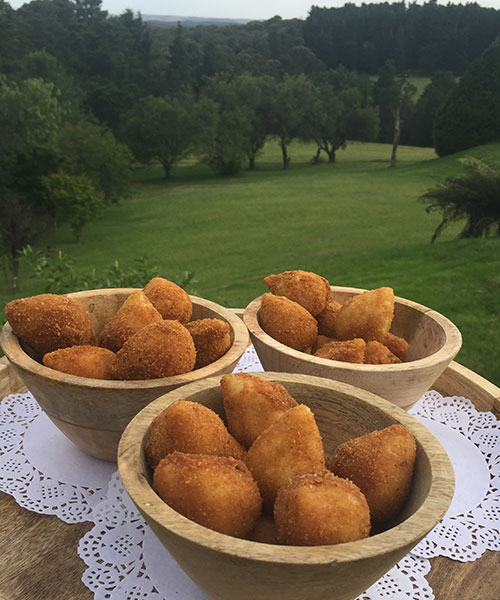 This is perfect for the summer, it's so hot outside and this is the right choice because it is very fresh! This is the Smoked Salmon Spirale: A light egg pastry rolled with smoked salmon, dill cucumber and cream cheese with capers on top to give a final special touch!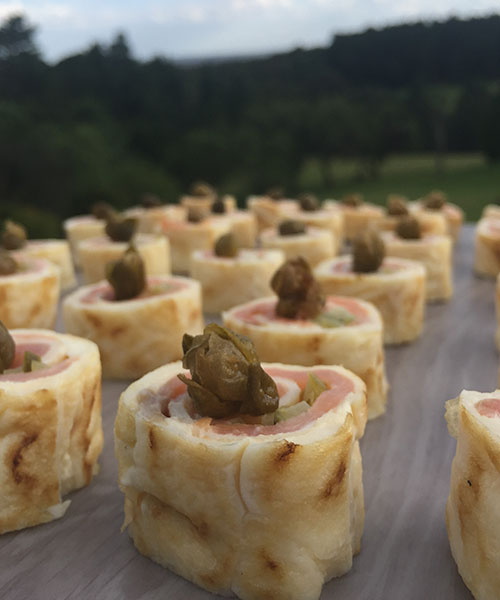 Goat's Cheese & Caramelised Onion Tarts: Slow sauteed onions, goat's cheese and egg baked in a light pastry shell (vegetarian / nut free)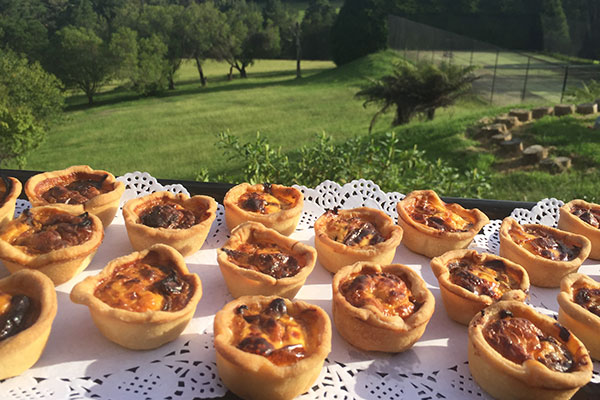 For this special wedding, the bride and groom chose a set up of 3 meats and 4 salads for their guests, we had Pork, Chicken and the star of Brazilian Barbecue: The Picanha Beef.
The salads were a mix of colors ans tastes, really fresh as we cook everything on site.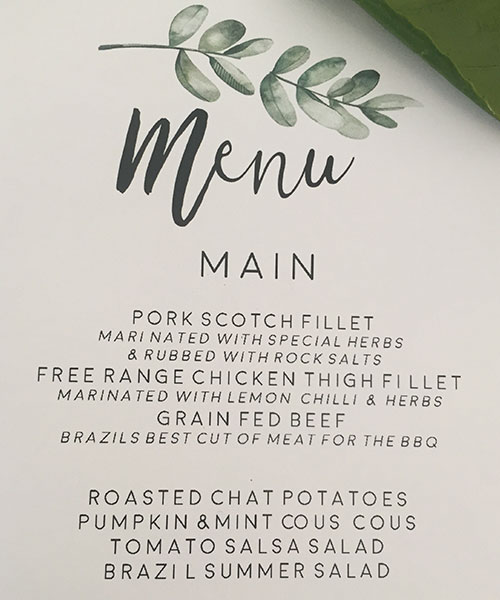 The time has come.
Bride and Groom already have their seats decorated, we also are ready for main meal, let's make it happen, the style that they chose for the wedding was the Rodizio Style. Check it out our page for more information:
We bring salad selection to tables in porcelain bowls (serving utensils provided) for each group of guests to share. Meat selection is served in waves by our waiters – one option after the other – directly onto guest's plates, straight off the BBQ – the traditional Brazilian style!
Following main service we clear tables, pack all equipment back in the van and leave only great memories of delicious food and outstanding friendly service behind.