Back
Why Brazilian BBQ Catering is a perfect choice for Rustic Weddings
Rustic weddings are becoming more and more a trend, the style is a mix of vintage and classic, characterized by many elements of nature, tree trunks, shrubs and flowers, the predominant colors are the warmest colors like brown, orange, red , yellow, but also you can find something in green and white.
The decoration is simple but at the same time elegant, does not have much luster or pre-fabricated materials, most things are handcrafted. Normally these weddings are held very close to nature, in farms and forests. The dessert is usually handmade as the wedding cake, there is a new trend for naked cakes in the market as you can see in the image below: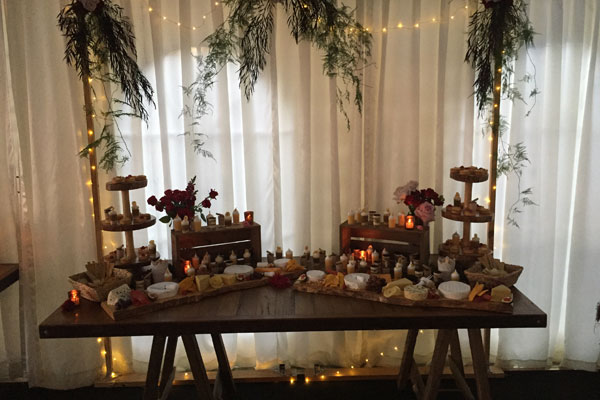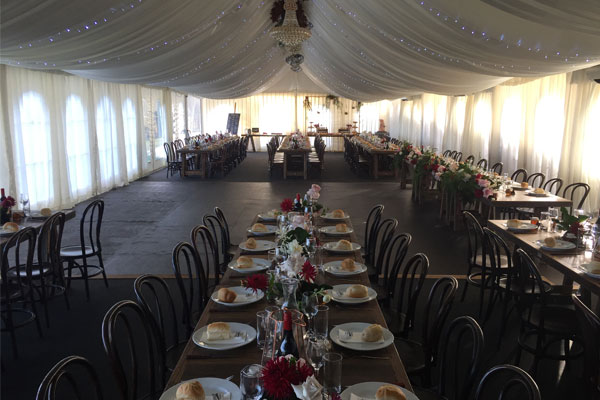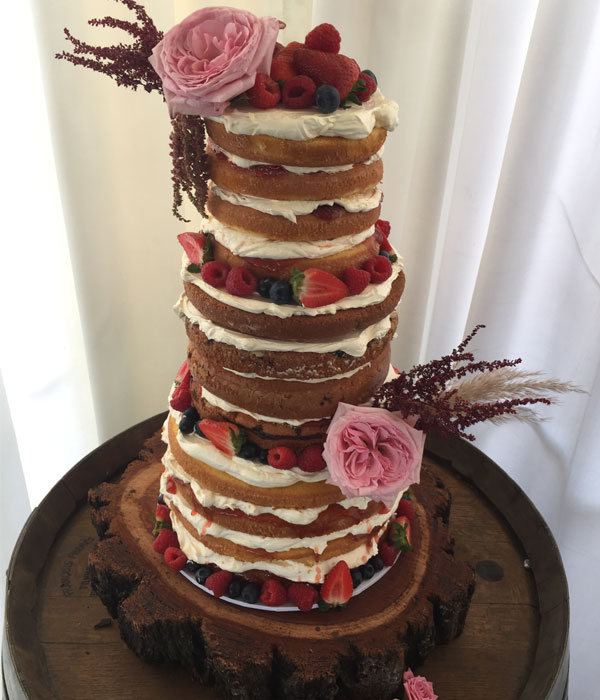 The differential is the feeling that you are escaping from the city environment, from everything that is traditional. Most of the brides choose dresses of different colors, light shades of green, blue, pink and yellow. The groom goes for sandals and more comfy clothes; the main goal is to be more informal and enjoy the night without many rules and standards.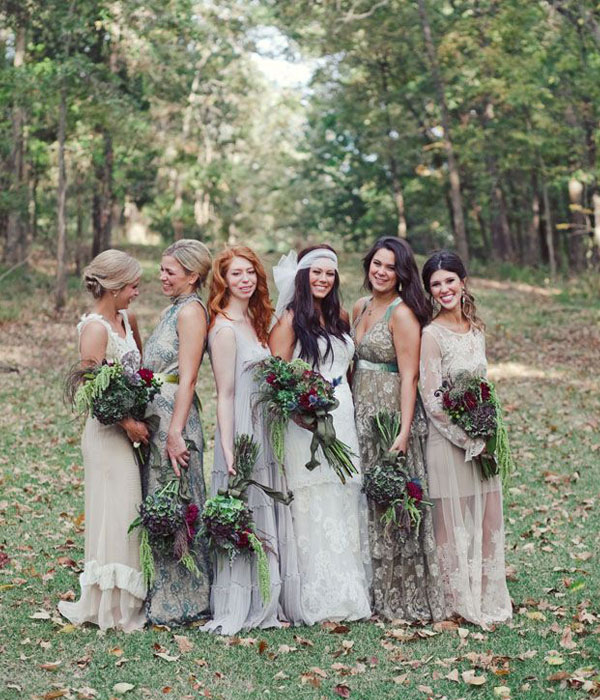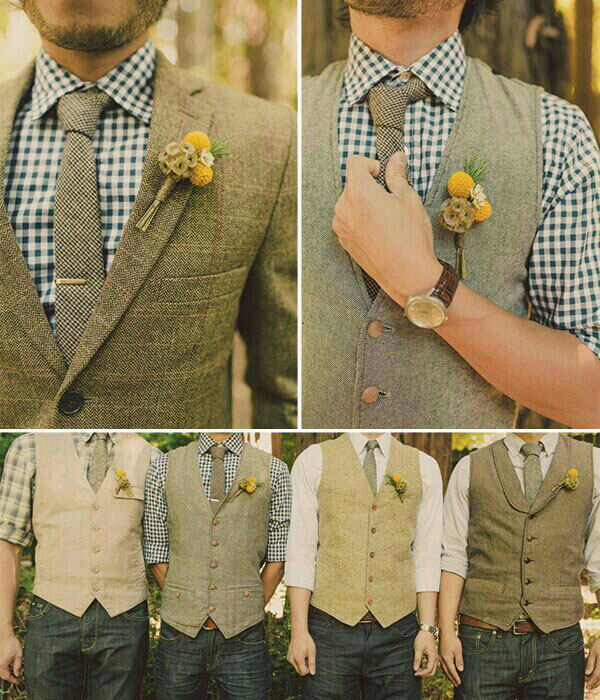 I searched on the Internet the definition of the word "Rustic" just to have an idea if I wasn't saying anything wrong and surprise!!! I was right. The idea is just as was said before:
Rustic;
1. living in the country, as distinguished from towns or cities; rural.
2. simple, artless, or unsophisticated.
3. uncouth, rude, or boorish.
4. made of roughly dressed limbs or roots of trees, as garden seats.
5. a country person.
7. an unsophisticated country person.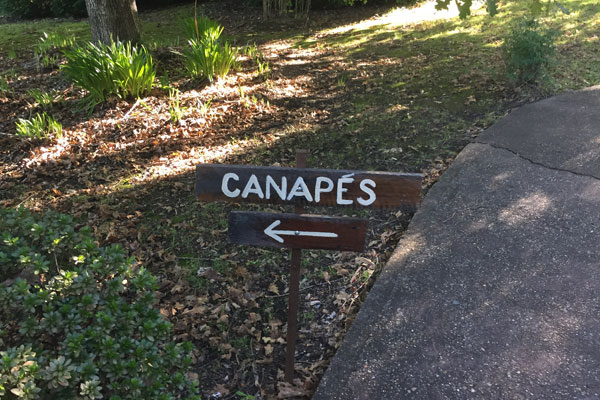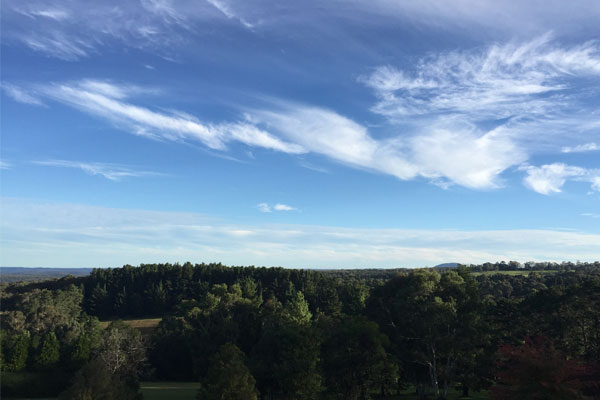 For those who think that the wedding night is an event only for who are getting married is very deceived, in the style of rustic wedding, the guests also receive special attention.
Soon after the ceremony while the bride and groom are taking official photos, guests are kept entertained with several games, mostly made of wood, very rustic following the theme of the party. The names of the guests at the dining table also get a special touch.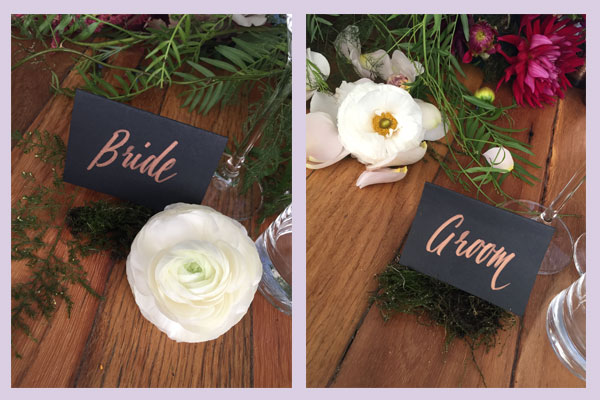 Now you might be wondering what's the relation of Brazilian BBQ catering with all of this rustic elements?
Well the simple answer is: Brazilian Barbecue. Our food is 100% handmade by our chefs, nothing is bought ready from suppliers. Just as rustic weddings have a characteristic of being nearer to nature, our food is very natural, we don't use spices that change the flavor of the food, our cut of Picanha beef for example, the rump cap, it's cooked using only rock salt.
We have a selection of salads that represent very well the variety of vegetables. We have corn, coleslaw, tabouli, potatoes, sundried tomato, carrots, eggplant, eggs, pumpkin, broccoli and many others.
We use some natural elements to serve the food selection, we have wooden bowls to serve the salads and meats that helps to compose the decoration of the rustic wedding that usually features elements of wood as well.