Back
Plated Meal Wedding - The Challenge
As a Barbecue catering company we are used to do only barbecues for our events, we prepare the food on site using our mobile BBQs with exclusive design, using south American style charcoal for a unique smoky flavour, setting up a live cooking station that guests will be thrilled to watch – it's not just about food, it is about entertainment too!
But this month our friends from Bilpin Resort came to us with a different challenge (and we love challenges).
The challenge was to cater a different style of service for a Wedding, the food would be plated instead of the Rodizio or Buffet Style of service that we usually do.
Well if you don't know much about plated meals, let's find out now with me.
A plated dinner is considered the most formal option, as each guest is individually served on the table. It is nice to offer guests an option with a plated dinner, either two completely separate choices, such as meat and fish.
Plated service requires more servers, both to do the plating in the kitchen and to serve the meal to guests. Different timing as well, usually the first dish to be served is a Entree and after that the Main Meal, so table mus be cleared between services. It is interesting that cutlery for both meals are already on the table.
Take a look at the menu that our Head Chef Russell Radcliffe carefully created for our guests.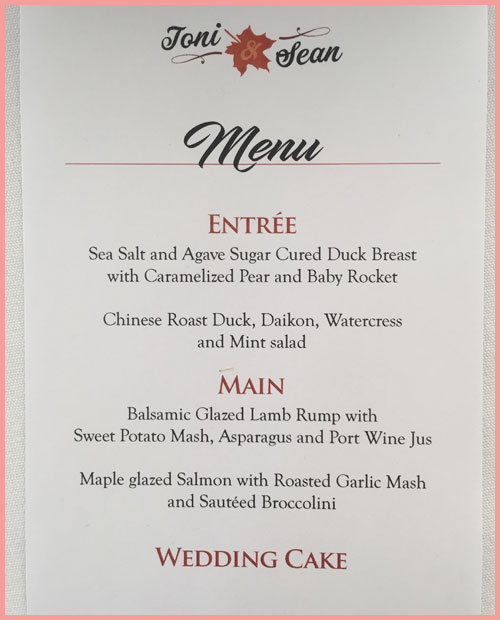 Apart from the Entree and Main Meal we also had a very special canapes selection.
– Pacific Oysters topped with mint, lime and fried shallots, as you can see in the pictures below: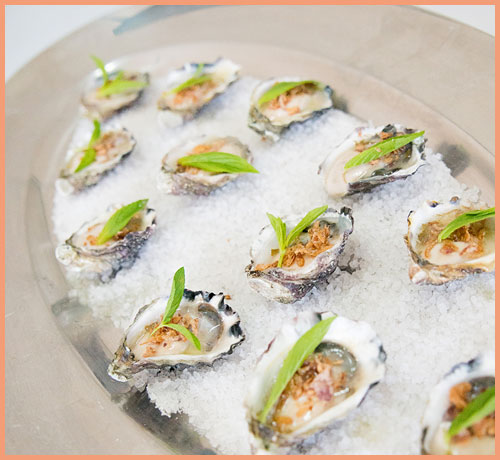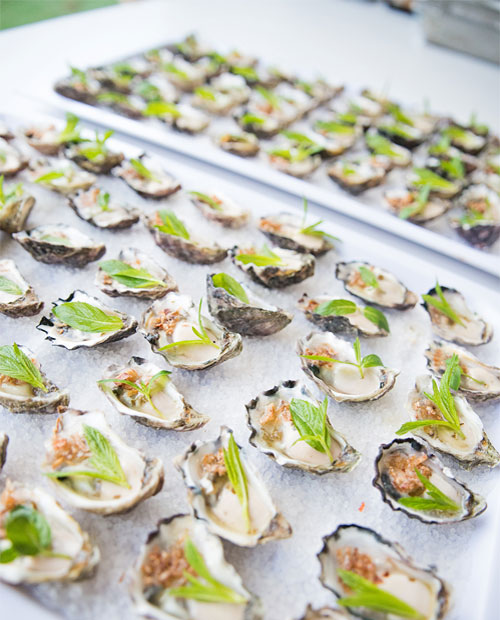 – Vietnamese rice paper rolls with prawn and mint lemon grass served with a soy and mirin dipping sauce.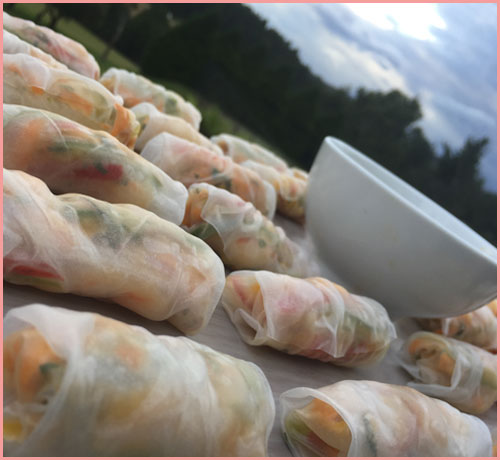 – Seared scallops with a lime chilli glaze and fried shallots.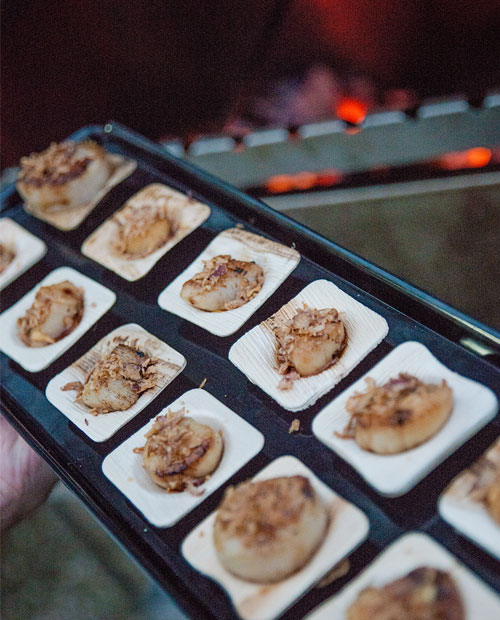 The decoration of the day was based in a very trending style of Wedding, as I already had mentioned on my last post (Why Brazilian BBQ Catering is a perfect choice for Rustic Weddings). Very colorful decoration, more orange, yellow and white, with some autumn feelings, dried leaves and a small honey for the guests as a gift.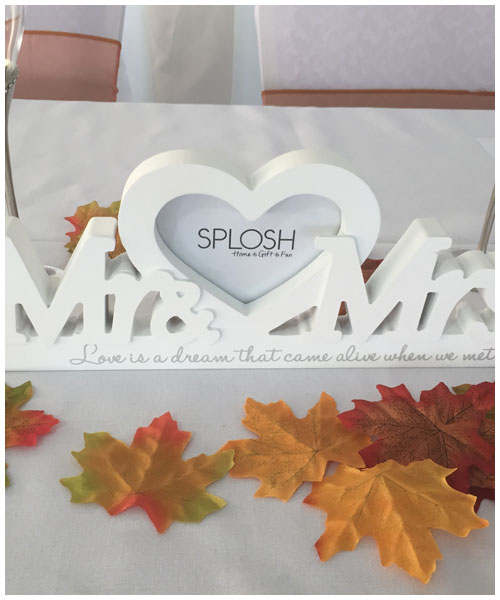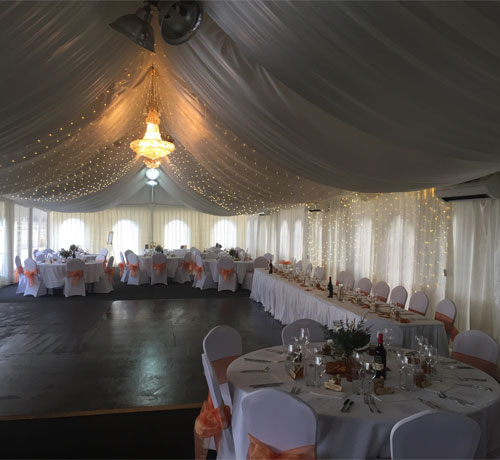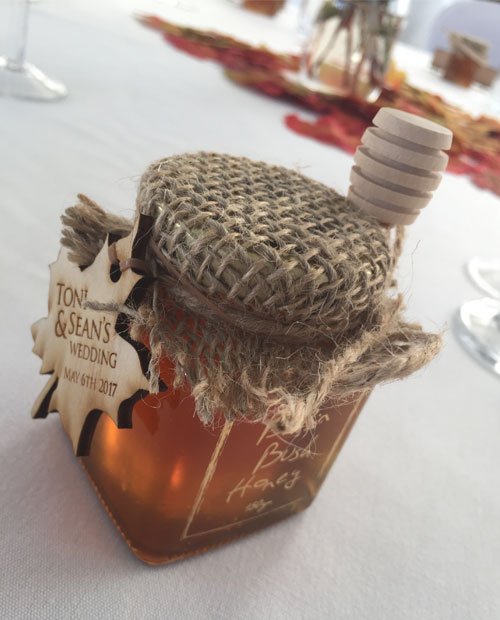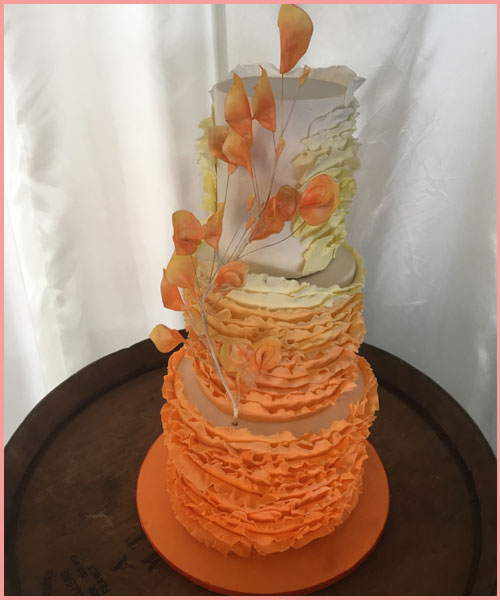 At least but still very important the Entree and Main Meal. For the Entree we had two alternated options: Sea salt and agave sugar cured duck breast with caramelised pear and baby rocket as first option, and Chinese roast duck, daikon, watercress and mint salad as second option.
For main meal the options were: Balsamic glazed lamb rump with sweet potato mash, aspargus and port wine jus. Second option was the Maple glazed salmon with roasted garlic mash and sauteed broccolini. Please take a look at some of the pictures below: