Meet the Chef Russell Radcliffe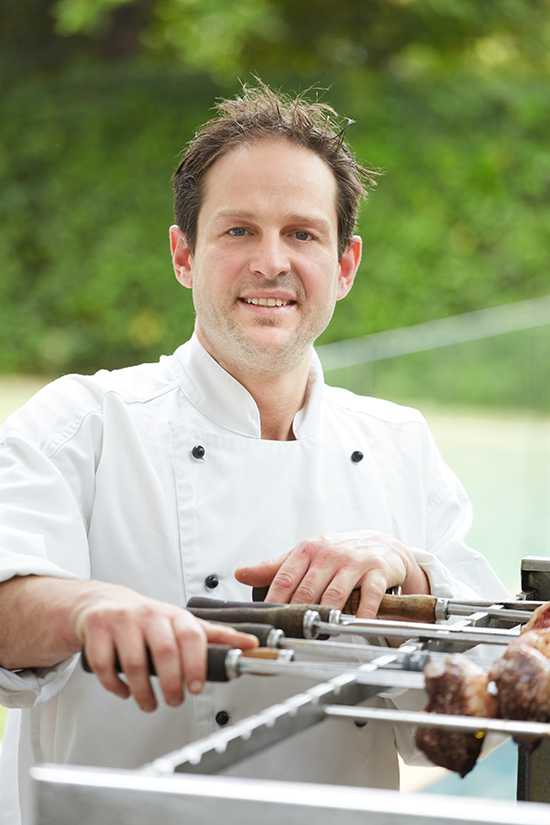 My passion for food and cooking started as a child, observing and learning from family and friends their recipes and family traditions.
The love for growing, mixing and creating dishes from fresh produce stemmed from my grandparents' gardens – this was the pinnacle for my career as a chef.
Having extensive experience in the hospitality industry, I started my career at just 15 years of age working in the food industry, having worked in Australia, Europe and Brazil, for great establishments, famous chefs and great local businesses.
My passion for the Brazilian cuisine and culture began when I travelled to Brazil in search of my love Fabiana after meeting previously in Manly on the Northern Beaches of Sydney. We returned to Australia as a married couple, where we started Brazilian Barbecue Catering – a company specialized in the authentic Brazilian 'churrasco'.
I am skilled in kitchen management, menu planning and recipe creation, having worked as part of teams of office managers, chefs and waiters.
I have a diploma of commercial cookery, attended numerous business courses and personal development events – from where I learned how to create a positive environment for my employees to work, develop their skills and have a good time while preparing our amazing food to be served to our incredible customers.
I still make time for cooking at home with the fresh ingredients from my garden and love to help friends and family with cooking tips or just enjoying with them good food and conversation.
Through our family operated business I've been able to accomplish all a chef ever wanted and I am thrilled to bring to your table my passion for food and service. I'm looking forward to meeting you soon or seeing you again!